Ever dreamed about a beautiful holiday in Aosta Valley?
Hotel Posta is a charming and historical 4 stars hotel situated in Saint-Vincent, thanks to its ideal and central position, right in the heart of Aosta Valley, you'll be surrounded by a beautiful and romantic scenario to enjoy all year round.
Hotel alla Posta offers high quality standards and maximum care for details in a family atmosphere. Our main goal is to make you feel at home and to ensure your italian holiday will be unique and unforgettable.
We recommend you to enjoy our cozy spa... come and discover Hotel Posta and its staff always ready to take care and look after you with enthusiasm and kindness.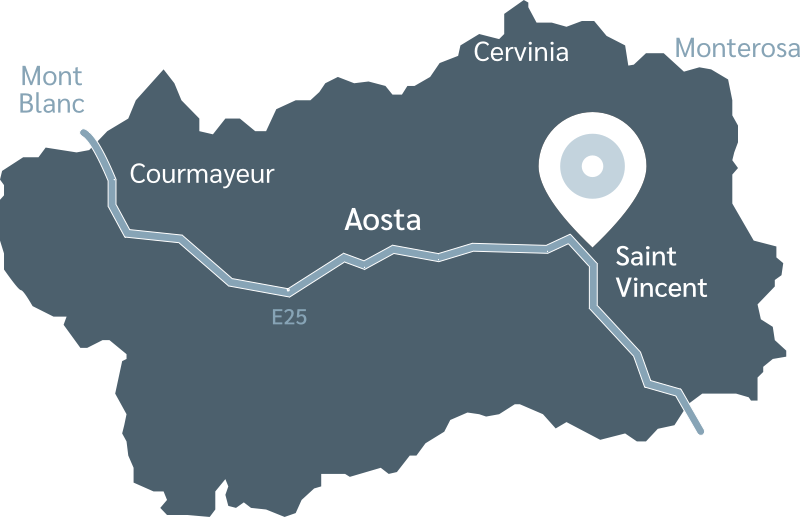 Piazza 28 Aprile,1 -11027- Saint Vincent (AO) - Italy

Telefono: +39 0166512250
E-mail: info@hotelpostavda.it
Fax: +39 0166537093